helloo! i hope the week treated everyone well and you're ready to take on a brand new one!!!!!!!
.....yeahhh, me either. let's not sugarcoat it. its winter time here in the states, its new jersey, and the temps haven't gone above the teens in days. i just want to stay indoors and curl up by the fireplace. BUT, there has been a few things that i have come across over the week that were noteworthy. this is what i'll be calling, bits and pieces, or b&p:
* you all have seen pictures on pinterest and have made it your next vacation destination, but
Manarola, Cinque Terre, Italy
is one of the world's most colorful destinations (put that on
my
vacation list as well!).
* i came across this picture a child drew and i couldn't stop laughing: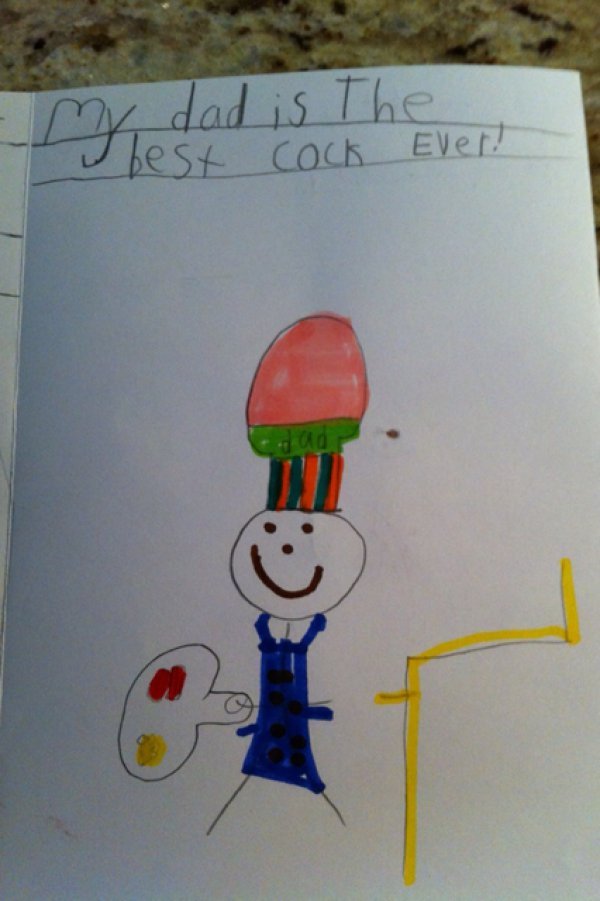 * so a long time ago i tried this detox drink, you may have heard of it and/or tried it, called the
Lemon Detox Diet
. it basically consists of drinking lemon juice, maple syrup, filtered water, and cayenne pepper mixed together, 8-12 times a day. i lasted on that for approximately 2 days, and couldn't handle the taste anymore. if any of you know me well enough, you know that i am an extremely picky eater and am not one for anything spicy. the cayenne pepper was a
killer
! so, i recently came across an
Apple Cinnamon Detox
drink that involves apples and cinnamon mixed in water. it has zero calories, and claims to boost your metabolism. cinnamon is my absolute
FAVORITE
in the universe, so i will be giving this a go!
* ever find yourself perplexed by what to do on the weekends with your significant other? look no further than Susie's
77 Super Fun Date Ideas
. especially if you live in an area like me, where there is little night-life and not much to do, these may come in handy! have fun, lovebugs.
* if you're in your 20's, this clever little site might be to your liking.
21 Secrets for Your 20s
explores all those little secrets that you wish you had known while living through your 20's. i can really relate to all these, however, #16 really read my mind. give it a look over, its quite eerie!
* new spring makeup collections are starting to hit stores! i'm most excited for
Guerlain
's and
Hourglass
' collections, which are available now!
some personal bits and pieces! resisting the urge to chop off my long (staticky) hair...surpressing the need to do my taxes (i do my own)....being excited for three (count that, three!) 1/2 days at work this week...putting up an awesome DIY necklace holder in my room...my cute new bow rings i got at forever 21, for $1 each...really hot showers...eating breakfast for dinner...doing my own gel manicures, thanks to sally hansen and mom for buying me a kit...delicious pumpkin pancakes for breakfast this morning...cozy blankets and the fireplace roaring...finishing a fabulous book, only to not want to start another in fear it won't compare.
*my kitty, fritz, always has reminded me of a little dog. he comes running to the door when you come home, he fetches toys, and he loves to follow you everywhere around the house. when i came across this video, it made me giggle so hard, because it was so much like him. take a look :)
hope everyone enjoys the week!